| | | | |
| --- | --- | --- | --- |
| | Order: | Greater: Atlanta, DC, Houston, Jax, Orlando, San Antonio, Tampa...more | Worldwide |

Ask your assn to contact us for 60+% group discount!
We Paint Curb Address Numbers...since 1986
Quick roadside address identification 24/7 by drivers including 911
...for the price of merely DAYS of home alarm monitoring!
---

Can 911 find you when every second counts?
Curb address number painting is a highly effective method of identification at
low cost. Curb numbers can give the closest, most unobstructed view to drivers,
especially at night being in direct range of headlights, often critical for 911.
---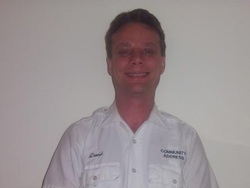 ​We have been honored to perform this valuable life saving service since 1986 to
so many residences and continue to do so using 100% eco-friendly CFC free paint.


---
Curb Painting (Address Numbers) Published Articles:
Painting the town
Young entrepreneur brushing up curbs in Cairo
CAIRO, Neb. (AP) - Posted: Sunday, August 3, 2014 11:45 pm
|
Updated: 9:01 am, Tue Aug 5, 2014
By Robert Pore
CAIRO — "Shoot for the moon. If you miss, shoot for the stars."
That's an adage that 17-year-old entrepreneur Brayden Milhon looks to for inspiration.
Brayden, who will be a senior this year at Centura High School, started a unique venture that has brought him a little summer spending money, while at the same time allowing him to be the sole owner and employee of his own business — Done Right Curb Painting
Cairo's newest entrepreneur noticed that some of the homes in Cairo didn't have visible house numbers and found a way to solve the problem, according to the city of Cairo's website (www.cairocommunity.com) that advertises Brayden's services.
...READ FULL ARTICLE
---
Painting curb numbers path to nursing degree
Article POSTED Jan 1, 2009 by the Manteca Bulletin (Manteca,CA)
RIPON — Work ethic, ingenuity and idealism were all alive and well in a young woman kneeling in a Ripon street Thursday.
It was mid-afternoon on New Year's Day as my wife and I were taking a stroll through our neighborhood when a young woman caught my eye — she was painting house numbers on a curbing.
Nearly an hour later as we neared our home there she was again, but further down the street, on her knees with a stencil and a can of black paint. There was an obvious work ethic by an energetic young woman who was going the extra mile to make her life better.
She sorely wants a four year college degree so she can "make a difference" for her maternal family. In a day of economic down turn, business closings and financial frustrations in family circles, it is difficult to find a job to make ends meet, let alone save for college.
...READ FULL ARTICLE
---
How to Start & Operate a Curb Painting Business (Address Numbers) the Right Way:

1) Appearance is everything. If you are clean cut and presentably dressed both when you hang flyers to solicit business and when you paint the jobs, you are 90% on track for success. I heard of individuals who started hanging flyers in an older established affluent area of town with many retirees at home during the day and very safety conscious. The man had a Mohawk haircut with tattoos visibly showing with a sleeveless shirt and shorts dropping below the waist, with his girlfriend similarly presenting herself - facial jewelry, tattoos, revealing attire. I'm not making personal judgements on any of the features I just mentioned, just stating that customers likely will, especially in areas where business is likely to be most lucrative - both affluent and older neighborhoods. Needless to say, the couple was stopped by a police woman who told them that it was illegal to solicit door-to-door and they must stop. First, they were not soliciting door-to-door (at least not in the traditional definition of knocking on doors, just hanging flyers). Second, neither knocking on doors nor hanging flyers was actually illegal in the city - the police just told them that and they took her word as correct and stopped. Easier for all if they had been presentable, right?

2) Make sure you do not conflict with any local laws, if any exist regarding curb address number painting. The curb is city property (or county property if you live outside city limits), the only rare exception being private streets owned by the residents.

3) Make sure you do not conflict with any Homeowners Association (HOA) covenants. This is also very rare - most have no objection to a service which if you conduct business legitimately, there is no negative side to. Curb numbers can only help in address identification. Most areas will have at least some curb address numbers already painted. It is wise to stick with the color combinations already dominant in the neighborhood. Pay special attention whether the neighborhoods have a sign at the entrance(s) stated "deed restricted". In this also rare case, few curb numbers are likely to exist, so you will not have much luck anyway unless you approach the HOA and try to contract to do all the curb numbers as a group deal.

4) You can promote that the numbers help 911 vehicles, especially at night being in the direct path of vehicle headlights, but stop there. Do not in any way say or imply that you are sponsored by or have any connection to 911 services, or the city, any charitable organization, the homeowners association, or that you are a "starving student", etc. Let the work sell itself - any attempt to do the above will be easily distinguished as being unethical and will not only get less business, but often bad publicity.

5) Do not ask customers to leave money out for you before the job is done. It is illegal to my knowledge in every State to accept payment before work is done. For customers not home, simply leave an invoice requesting payment taped to the door for pickup by the next day.

6) Do not ask for cash only. This is not only unnecessary, but will lead to less business because of trust. I typically get about one or two bounced checks in an entire year which I just either redeposit if I know the funds are available (merchant check verification by phone) or if not ask to be sent a money order (to include the small fee my credit union charged for the bounced check).

7) Do not paint or repaint all the curb address numbers automatically without permission first (or advertise that you are going to do so). This faulty and outright stupid method is typically followed up with a "suggested donation". I know hanging flyers will comprise the vast majority of your time, as a 3% to 7% response rate is expected and such rates should profit you well, so you should be able to spend much less time painting the 3 to 7 resulting jobs than you spent hanging the 100 fliers to get the jobs. At a fast walk you could likely hang about 100 flyers per hour so a 3% to 7% response rate would result in 3 to 7 "yes" responses for each hour, or at $20 each, $60 to $140 in work for every hour invested hanging flyers!

8) Use Eco-friendly (100% CFC free) paint, especially as these paints now are no more expensive than other paints of the same quality not CFC free.
Worldwide Service Areas for Curb Address Number Painting Group/Multi Jobs:
(No minimum for areas in red, otherwise 50 minimum)
ALABAMA - Anniston, Auburn, Birmingham, Decatur, Dothan, Florence, Gadsden, Huntsville, Mobile, Montgomery, Muscle Shoals, Tuscaloosa
ARIZONA - Chandler, Flagstaff, Gilbert, Glendale, Mesa, Mohave County, Peoria, Phoenix, Prescott, Scottsdale, Sedona, Show Low, Sierra Vista, Tempe, Tucson, Yuma
ARKANSAS - Fayetteville, Fort Smith, Jonesboro, Little Rock, Pine Bluff, Texarkana
CALIFORNIA - Anaheim, Antioch, Bakersfield, Berkeley, Burbank, Carlsbad, Carson, Chico, Chula Vista, Clovis, Compton, Concord, Corcoran, Corona, Costa Mesa, Daly City, Downey, El Cajon, El Monte, Elk Grove, Escondido, Fairfield, Fontana, Fremont, Fresno, Fullerton, Garden Grove, Glendale, Gold Country, Hanford, Hayward, Hesperia, Humboldt County, Huntington Beach, Imperial County, Inglewood, Irvine, Jurupa Valley, Lancaster, Long Beach, Los Angeles, Madera, Mendocino County, Mission Viejo, Modesto, Monterey Bay, Moreno Valley, Murrieta, Norwalk, Oakland, Oceanside, Ontario, Orange County (except Santa Ana), Oxnard, Palmdale, Palm Springs, Pasadena, Pomona, Rancho Cucamonga, Redding, Reno, Rialto, Richmond, Riverside (entire County), Roseville, Sacramento, Salinas, San Bernardino (entire County), San Diego, San Francisco (including Bay Area), San Jose, San Luis Obispo, San Marcos, San Mateo, Santa Barbara, Santa Clara, Santa Clarita, Santa Maria, Santa Monica, Santa Rosa, Simi Valley, Siskiyou County, South Gate, Stockton, Sunnyvale, Susanville, Sutter, Tahoe, Temecula, Thousand Oaks, Torrance, Tulare, Vacaville, Vallejo, Ventura (entire County), Victorville, Visalia, Vista, West Covina, Yuba
COLORADO - Aurora, Boulder, Colorado Springs, Denver, Fort Collins, High Rockies, Pueblo, Western Slope
CONNECTICUT - Bridgeport, Hartford, Fairfield County, New Haven, New London, Stamford, Waterbury
DELAWARE - Dover, Wilmington
FLORIDA - Altamonte Springs, Apopka, Atlantic Beach, Boca Raton, Boynton Beach, Bradenton, Brandon, Broward County, Cape Coral, Casselberry, Clearwater, Coconut Creek, Coral Gables, Coral Springs, Dade County, Davie Town, Daytona Beach, Deerfield Beach, Delray Beach, Deltona, Doral, Fernandina Beach, Florida Keys, Fort Lauderdale, Fort Myers, Fort Pierce, Fruit Cove, Gainesville, Green Cove Springs, Hialeah, Hollywood, Homestead, Jacksonville (All Duval County), Jupiter, Kissimmee, Lake City, Lake Mary, Lakeland, Largo, Lauderhill, Longwood, Lutz, Maitland, Margate, Melbourne, Miami, Miami Beach, Miami Gardens, Middleburg, Miramar, Neptune Beach, North Miami, North Port, Ocala, Ocoee, Okaloosa, Orange Park, Orlando, Oviedo, Palm Bay, Palm Beach Gardens, Palm Beach County, Palm Coast, Palm Valley, Panama City, Pembroke Pines, Pensacola, Pinellas Park, Plantation, Pompano Beach, Ponte Vedra Beach, Port Orange, Port St Lucie, Riverview, Saint Augustine (All Saint Johns County), Saint Petersburg, Sanford, Sarasota, Space Coast, Sunrise, Tallahassee, Tamarac, Tampa, Titusville, Treasure Coast, Valrico, Walton, Wellington, West Palm Beach, Weston, Windermere, Winter Garden, Winter Park, Winter Springs
GEORGIA - Albany, Alpharetta, Athens, Atlanta (5 county area - Clayton, Cobb, Dekalb, Fulton, Gwinnett), Augusta, Brunswick, Columbus, Dalton, Douglasville, Duluth, Dunwoody, East Point, Gainesville, Hinesville, Johns Creek, Kennesaw, La Grange, Lawrenceville, Lilburn, Macon, Marietta, Milton, Newnan, Norcross, Peachtree City, Rome, Roswell, Sandy Springs, Savannah, Smyrna, Statesboro, Stockbridge, Stone Mountain, Tucker, Valdosta, Warner Robins, Waycross
IDAHO - Boise, Coeur D'alene, Idaho Falls, Lewiston, Moscow, Pocatello, Spokane, Twin Falls
ILLINOIS - Bloomington, Champaign, Charleston, Chicago, Decatur, La Salle County, Mattoon, Moline, Peoria, Rock Island, Rockford, Springfield, Saint Louis (MO) vicinity, Urbana
INDIANA - Anderson, Bloomington, Evansville, Fort Wayne, Gary, Indianapolis, Kokomo, Lafayette, Michigan City, Muncie, Richmond, South Bend, Terre Haute, West Lafayette
IOWA - Ames, Bettendorf, Burlington, Cedar Falls, Cedar Rapids, Council Bluffs, Davenport, Des Moines, Dubuque, Fort Dodge, Iowa City, Mason City, Sioux City, Waterloo
KANSAS - Lawrence, Leavenworth, Manhattan, Overland Park, Salina, Shawnee, Topeka, Wichita
KENTUCKY - Ashland, Bowling Green, Fort Thomas, Frankfort, Henderson, Hopkinsville, Huntington, Lexington, Louisville, Owensboro
LOUISIANA - Alexandria, Baton Rouge, Houma, Lafayette, Lake Charles, Monroe, New Orleans, Shreveport
MAINE - Auburn, Augusta, Bangor, Bar Harbor, Biddeford, Brunswick, Portland, Presque Isle, Waterville
MARYLAND - Annapolis, Baltimore, Bethesda, Chevy Chase, Columbia, Cumberland, Derwood, Dundalk, Frederick, Gaithersburg, Germantown, Hagerstown, Kensington, Montgomery County, Olney, Potomac, Rockville, Saint Charles, Salisbury, Silver Springs, Washington, DC (All Montgomery County), Wheaton
MASSACHUSETTS - Boston, Beverly, Bristol County, Cape Cod & Islands, Chelmsford, Fitchburg, Lawrence, Lowell, Methuen, Natick, New Bedford, Northampton, Pittsfield, Plymouth County, Salem, Springfield, Taunton, Worcester
MICHIGAN - Ann Arbor, Battle Creek, Bay City, Detroit, Flint, Grand Rapids, Holland, Jackson, Kalamazoo, Lansing, Midland, Monroe, Mount Pleasant, Muskegon, Michiana, Northern Michigan, Port Huron, Saginaw, South Bend, Southwest Michigan, The Thumb, Upper Peninsula
MINNESOTA - Bemidji, Brainerd, Duluth, Fargo, Moorhead, Mankato, Minneapolis, Rochester, Saint Cloud, Saint Paul, Southwest MN
MISSISSIPPI - Batesfield, Biloxi, Brookhaven, Greenville, Gulfport, Hattiesburg, Jackson, McComb, Memphis TN vicinity, Meridian, Natchez, Tupelo, Vicksburg, Winona
MISSOURI - Cape Girardeau, Columbia, Independence, Jefferson City, Joplin, Kansas City, Kirksville, Lake of the Ozarks area, Raytown, Sikeston, Springfield, Saint Joseph, St Louis
MONTANA - Billings, Bozeman, Butte, Eastern Montana (Glasgow, Glendive), Great Falls, Helena, Kalispell, Missoula
NEBRASKA - Council Bluffs, Grand Island, Lincoln, Norfolk, North Platte, Omaha, Panhandle / Scottsbluff, South Sioux City
NEVADA - Carson City, Elko, Henderson, Lake Tahoe, Las Vegas, Reno, Sparks
NEW HAMPSHIRE - Berlin, Concord, Laconia, Lebanon, Manchester, Nashua, Portsmouth
NEW JERSEY - Atlantic City, Belleville, Cherry Hill, East Brunswick, East Orange, Edison, Elizabeth, Ewing, Fair Lawn, Hackensack, Jersey City, Jersey Shore, Kearny, Linden, New Brunswick, Newark, North Jersey, Passaic, Paterson, Pennsauken, Perth Amboy, Piscataway, Plainfield, Sayreville, South Jersey, Teaneck, Tenton, Union City, Vineland, West New York (NJ suburbs of NYC)
NEW MEXICO - Albuquerque, Carlsbad, Clovis, Farmington, Las Cruces, Portales, Roswell, Santa Fe, Taos
NEW YORK - Adirondacks, Albany, Binghamton, Buffalo, Canton, Catskills, Chautauqua, Corning, Elmira, Finger Lakes, Glens Falls, Hudson Valley, Ithaca, Long Island, Massena, New York City, Oneida, Oneonta, Plattsburgh, Potsdam, Rochester, Rome, Syracuse, Twin Tiers (NY/PA), Utica, Watertown
NORTH CAROLINA - Asheville, Boone, Chapel Hill, Charlotte, Concord, Durham, Eastern NC (including Elizabeth City & surrounding Counties), Fayetteville, Gastonia, Goldsboro, Greenville, Hickory, Jacksonville, Kannapolis, Kinston, Lenoir, Raleigh, Rocky Mount, Wilmington, Winston-Salem
NORTH DAKOTA - Bismarck, Fargo, Grand Forks, Minot, Moorhead, Williston
OHIO - Akron, Ashland, Ashtabula, Athens, Cambridge, Canton, Chillicothe, Cincinnati, Cleveland, Columbus, Dayton, Findlay, Huntington, Lima, Mansfield, Marietta, Northern Panhandle, Parkersburg, Sandusky, Springfield, Toledo, Tuscarawas County, Youngstown, Zanesville
OKLAHOMA - Fort Smith AR vicinity, Lawton, Northwest OK, Oklahoma City, Stillwater, Tulsa
OREGON - Albany, Ashland, Beaverton, Bend, Cheltenham, Corvallis, East Oregon, Eugene, Gresham, Hillsboro, Klamath Falls, Lake Oswego, Medford, Oregon Coast, Pendleton, Portland, Roseburg, Salem, Springfield, Tigard
PENNSYLVANIA - Abington, Allentown, Altoona, Bensalem, Bethel Park, Bethlehem, Cheltenham, Cumberland Valley, Erie, Harrisburg, Johnstown, Lancaster, Lehigh Valley, Levittown, McKeesport, Meadville, Mount Lebanon, Penn Hills, Philadelphia, Pittsburgh, Plum, Poconos, Reading, Scranton, State College, Twin Tiers (NY/PA), Upper Darby, Warminster, Wilkes-Barre, Williamsport, York
RHODE ISLAND - Cranston, East Providence, Johnston, Newport, North Providence, Providence, Warwick, West Warwick, Woonsocket
SOUTH CAROLINA - Anderson, Charleston, Columbia, Florence, Goose Creek, Greenville, Hilton Head Island, Mount Pleasant, Myrtle Beach, North Charleston, Rock Hill, Saint Andrews, Spartanburg, Summerville
SOUTH DAKOTA - Aberdeen, Brookings, Huron, Mitchell, Pierre, Rapid City, Sioux Falls, Vermillion, Watertown, Yankton
TENNESSEE - Bartlett, Bristol, Chattanooga, Clarksville, Cleveland, Collierville, Columbia, Cookeville, Cordova, Germantown, Hendersonville, Jackson, Johnson City, Kingsport, Knoxville, Memphis (all Shelby County), Murfreesboro, Nashville, Oak Ridge, Tri-Cities
TEXAS - Abilene, Allen, Amarillo, Arlington, Austin, Baytown, Beaumont, Bedford, Brownsville, Bryan, Carrollton, Channelview, College Station, Corpus Christi, Cypress, Dallas, De Soto, Deer Park, Del Rio, Denton, Duncanville, Eagle Pass, Edinburg, El Paso, Euless, Farmers Branch, Flower Mound, Fort Hood, Fort Worth, Frisco, Galveston, Garland, Grand Prairie, Grapevine, Greenville, Haltom City, Harlingen, Houston (all Harris County), Huntsville, Irving, Jersey Village, Killeen, Kingsville, Kingwood, Laredo, League City, Lewisville, Longview, Lubbock, Lufkin, Marshall, McAllen, McKinney, Mesquite, Midland, Mission, Missouri City, Odessa, Nacogdoches, New Braunfels, North Richland Hills, Paris, Pasadena, Pearland, Pharr, Plano, Port Arthur, Richardson, Round Rock, Rowlett, San Angelo, San Antonio, San Marcos, Sherman, Shertz, Spring, Sugar Land, Temple, Texarkana, Texas City, Texoma, The Woodlands, Tyler, Universal City, University Park, University Place, Victoria, Waco, Wichita Falls
UTAH - Bountiful, Clearfield, Holladay, Logan, Millcreek, Murray, Ogden, Orem, Provo, St George, Salt Lake City, Sandy, Taylorsville-Bennion City, West Jordan, West Valley City
VERMONT - Burlington, Montpelier, Rutland, St Johnsbury
VIRGINIA - Alexandria, Annandale, Arlington, Blacksburg, Bristol, Burke, Chantilly, Charlottesville, Chesapeake, Christiansburg, Clifton, Dale City, Danville, Engleside, Fairfax, Fairfax County, Fairfax Station, Falls Church, Fredericksburg, Hampton, Hampton Roads, Harrisonburg, Herndon, Hopewell, James City, Lynchburg, Manassas, McLean, Newport News, Norfolk, Petersburg, Portsmouth, Prince William County, Radford, Reston, Richmond, Roanoke, Salem, Springfield, Staunton, Suffolk, Vienna, Virginia Beach, Waynesboro, Washington DC (All Fairfax County & Prince William County), Winchester, Woodbridge
WASHINGTON - Auburn, Bellevue, Bellingham, Bremerton, Clarkston, Coeur D'alene, Everett, Federal Way, Kennewick, Kirkland, Lakewood, Lewiston, Moscow, Moses Lake, Olympia, Olympic Peninsula, Pasco, Pullman, Redmond, Renton, Richland, Seattle, Shoreline, Skagit County (/Island/SJI), Spokane, Tacoma, Vancouver, Wenatchee, Yakima
WEST VIRGINIA - Ashland, Beckley, Bluefield, Charleston, Huntington, Marietta, Martinsburg, Morgantown, Parkersburg, Weirton, Wheeling
WISCONSIN - Appleton, Ashland, Eau Claire, Fond du Lac, Green Bay, Greenfield, Janesville, Kenosha, La Crosse, Madison, Manitowic, Menomonie Falls, Milwaukee, New Berlin, Racine, Rhinelander, Sheboygan, Superior, Waukeshau, Wausau, Wauwatosa, West Allis, West Bend
WYOMING - Casper, Cheyenne, Gillette, Laramie, Rock Springs, Sheridan